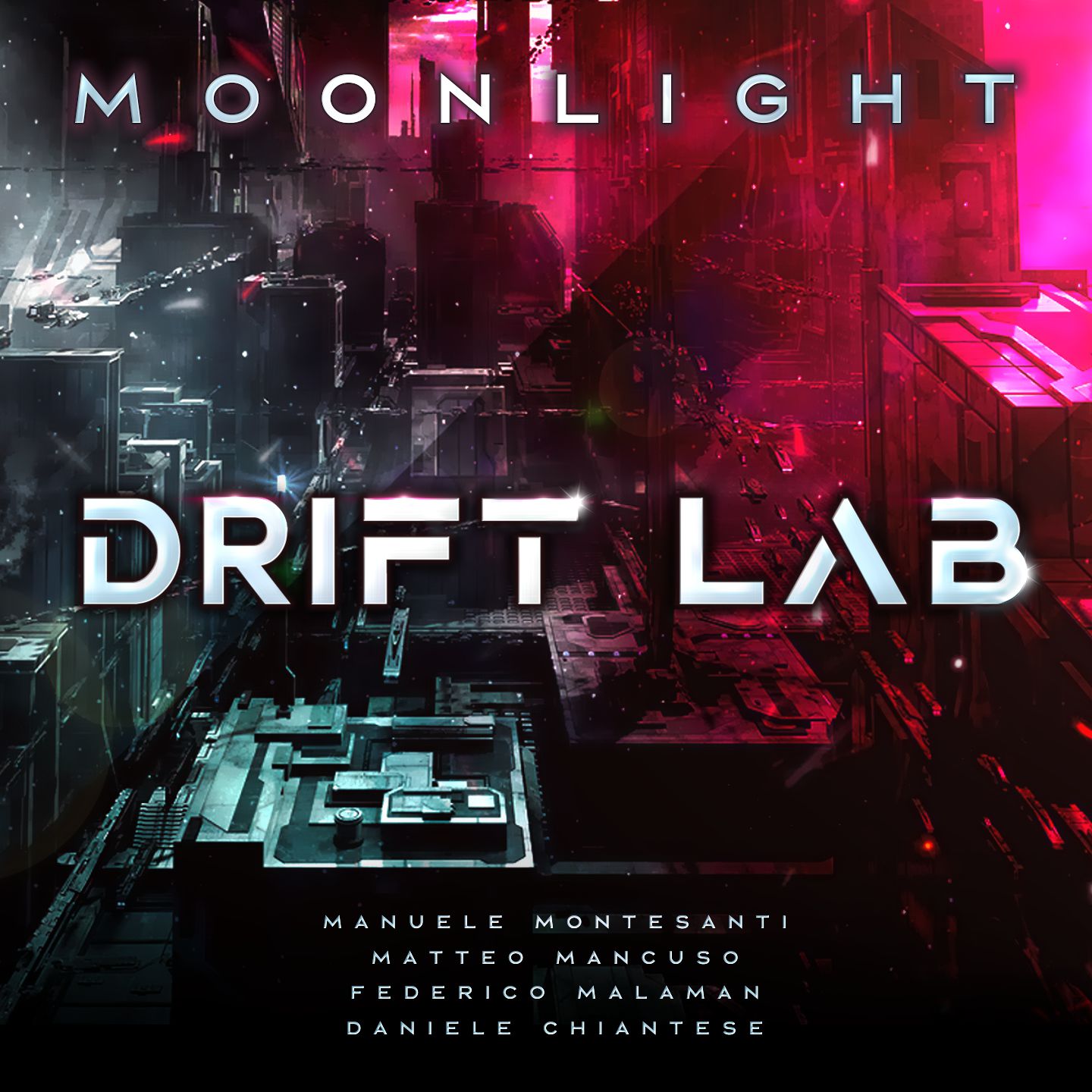 It is rare that instrumental projects by Italian players having roots in jazz, rock and fusion music manage to capture music lovers' attention worldwide.
It only happened in the Seventies, when Italian most creative and virtuoso musicians brought their own way of interpreting progressive music around the world.
Today such rare thing is happening in a different way and outside traditional discography to our "faboulous four": Manuele Montesanti (Piano/synth), Federico Malaman (electric bass guitar),
Daniele Chiantese (drums) and Matteo Mancuso (electric guitar); they are inspired by Bach, Miles Davies, Frank Zappa and by the best fusion music. You can easily tell they studied all these genres
deeply.
The connection with these musical worlds is exactly the reason why they met. Sound design experiments via software and an in-depth knowledge of synthesizer programming are at the basis of Drift-Lab musical composition, as originally conceived by Manuele Montesanti. The fluidity of Chiantese's groove, the playful Malaman's virtuosity and the phrasing by the multifaceted Mancuso's personality transform Drift-Lab performances in an expressive creativity and technical virtuosity combination that always remains at the service of the composition.
You can just go to Youtube and listen to "Moonlight" and "Japanese Experiment" if you want to see how the Drift-Lab master their instruments so much that they convey the pleasure of playing
to everyone who listens to and enjoys their music.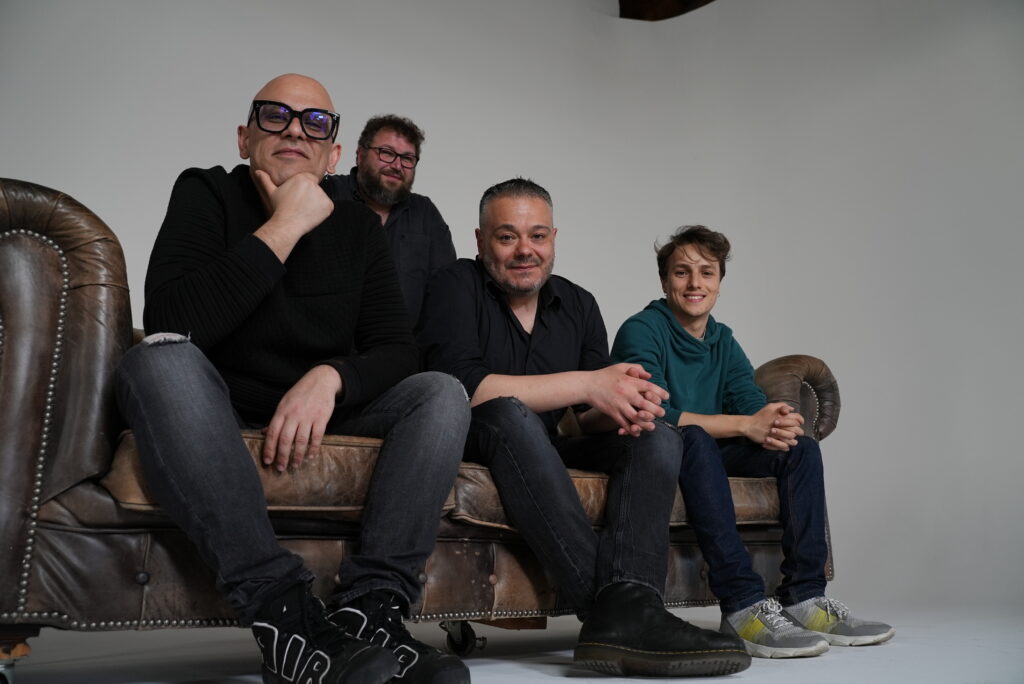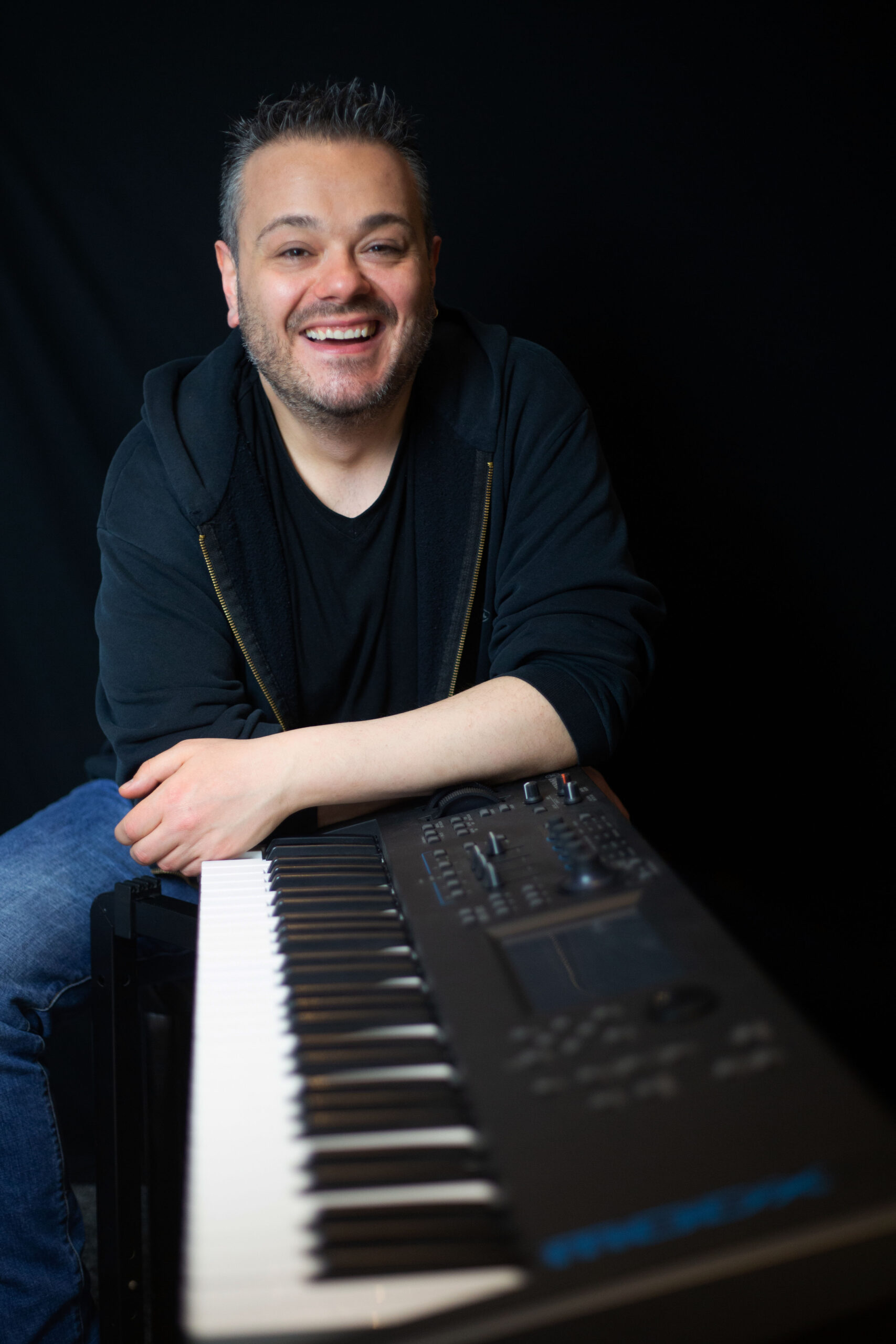 MANUELE MONTESANTI
My musical adventure started as a game when, in 1985, my parents bought me a beautiful "toy": a piano. I had classical training at the National Academy of St Cecilia in Rome, but I remember it was a very hard experience... and only after realizing that my world was a little bit different from everything I had studied until then, I decided to fully dedicate myself to synthesizers and to the "modern vision" of my piano... So I specialized in Jazz/Contemporary Piano, Harmony, Comping, Composition and Arrangement at UM "Università della Musica di Roma". I am a "pianist, keyboardist, programmer and sound designer". Today, I work as "session man" (live&studio), arranger, sound designer and demonstrator both for musical productions (soundtracks, video games, apps, etc.) and for the development and the promotion of software and hardware products such as Yamaha Synthesizer, Native Instruments, Novation, IK Multimedia, AudioThing etc. I am a teacher and founder of my website lezionipianoforte.net. I am a founder of Drift-Lab band with my friend Matteo Mancuso, Daniele Chiantese and Federico Malaman.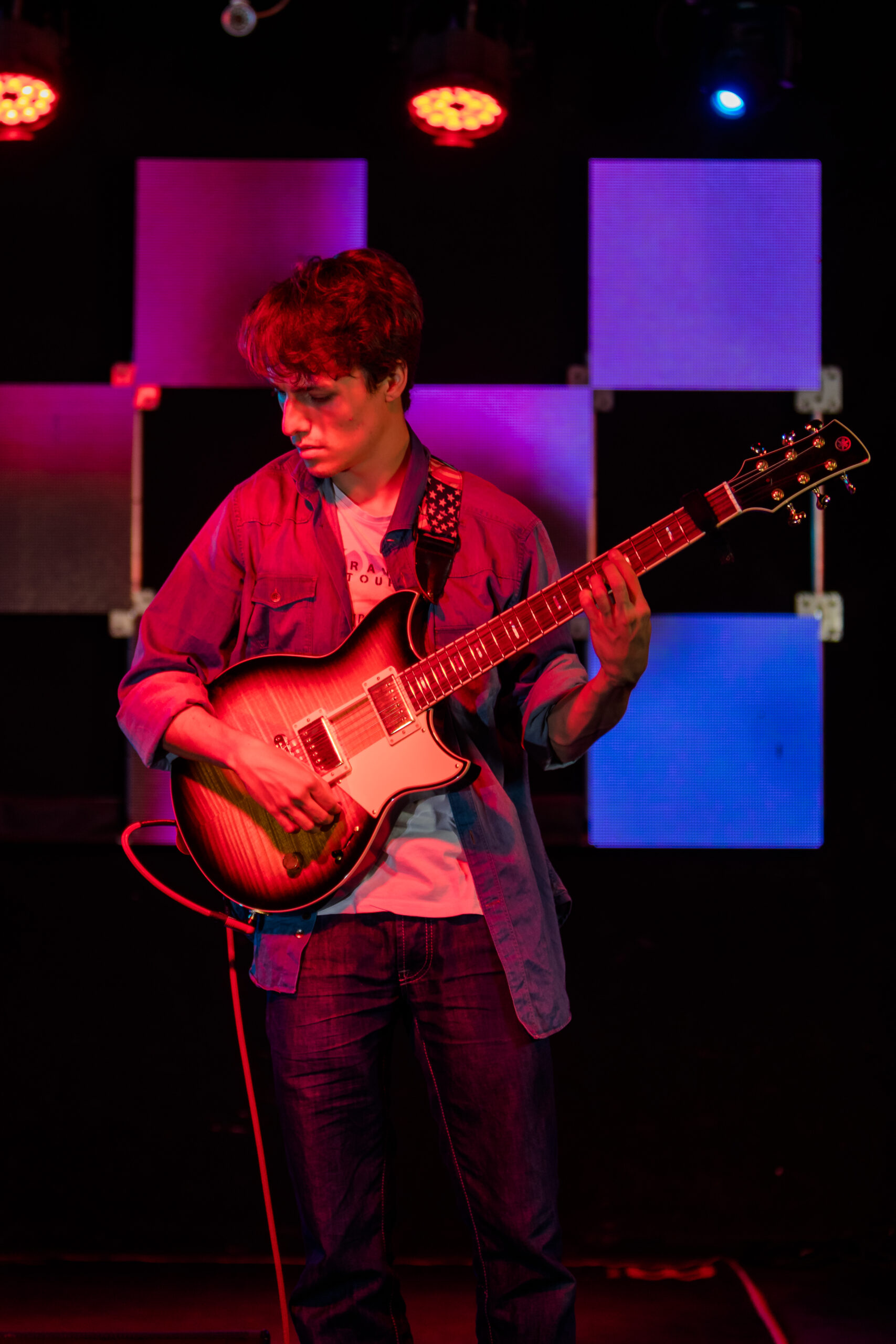 MATTEO MANCUSO
Matteo Mancuso was born in 1996 in Palermo. He started playing guitar with his Father Vincenzo at the age of 10. Later on he studied classical guitar in High School in Palermo. Currently attending the jazz guitar course at the Conservatory of Palermo. Enfant prodige of the guitar, has played, from the earliest age, with the greatest Sicilian musicians. In 2009, at the Castelbuono Jazz Festival, he performed alongside musicians like Francesco Buzzurro. He continued in the years by dividing the stage with Sicily stars and various formations, including a duo with his father Vincenzo Mancuso,with whom he plays a wide repertoire from Django Reinhardt to contemporary jazz. A very versatile guitarist, ranging from classical guitar to electric, in which he has developed a finger technique that allows him a very original musical language. Its YouTube channel is followed by a large international audience and has received appreciation from various artists, among others, by Dweezil Zappa and Stef Burns. In 2017 he founded a trio called "SNIPS", which includes Salvatore Lima on drums and Riccardo Oliva on bass. Recently, the trio has played with great success at the Musika-Expo in Rome and in April they will partecipate at Musikmesse in Frankfurt. His main influences among others are Wes Montgomery, Django, Jimi Hendrix, Eric Johnson Scott Henderson and Paco De Lucia that inspired his technique.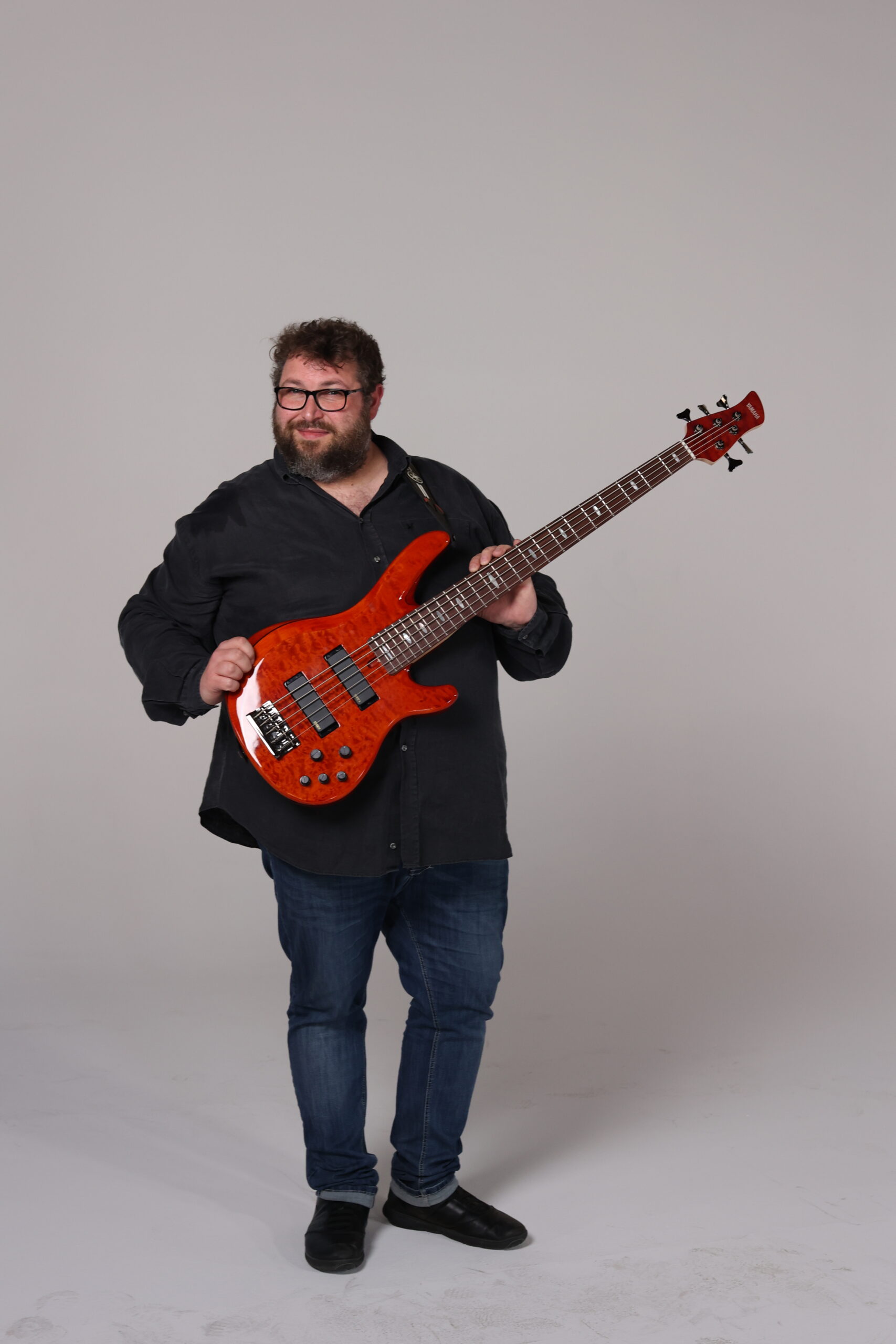 FEDERICO MALAMAN
Federico Malaman is one of the greatest Italian bass guitar talents currently around. As well as being an extraordinary bass player with a very advanced technique, he is also a sought-after double bass player and arranger. A creative and tireless musician, Federico continues to be divided between records and recording studio, festivals and reviews and international TV programs and international music fairs. Federico's popularity on the Web is absolutely important: thanks to his amazing virtuosity, combined with an innate sympathy and communicative ability, he has become a real star, establishing himself as a leading teacher and musician among the most followed.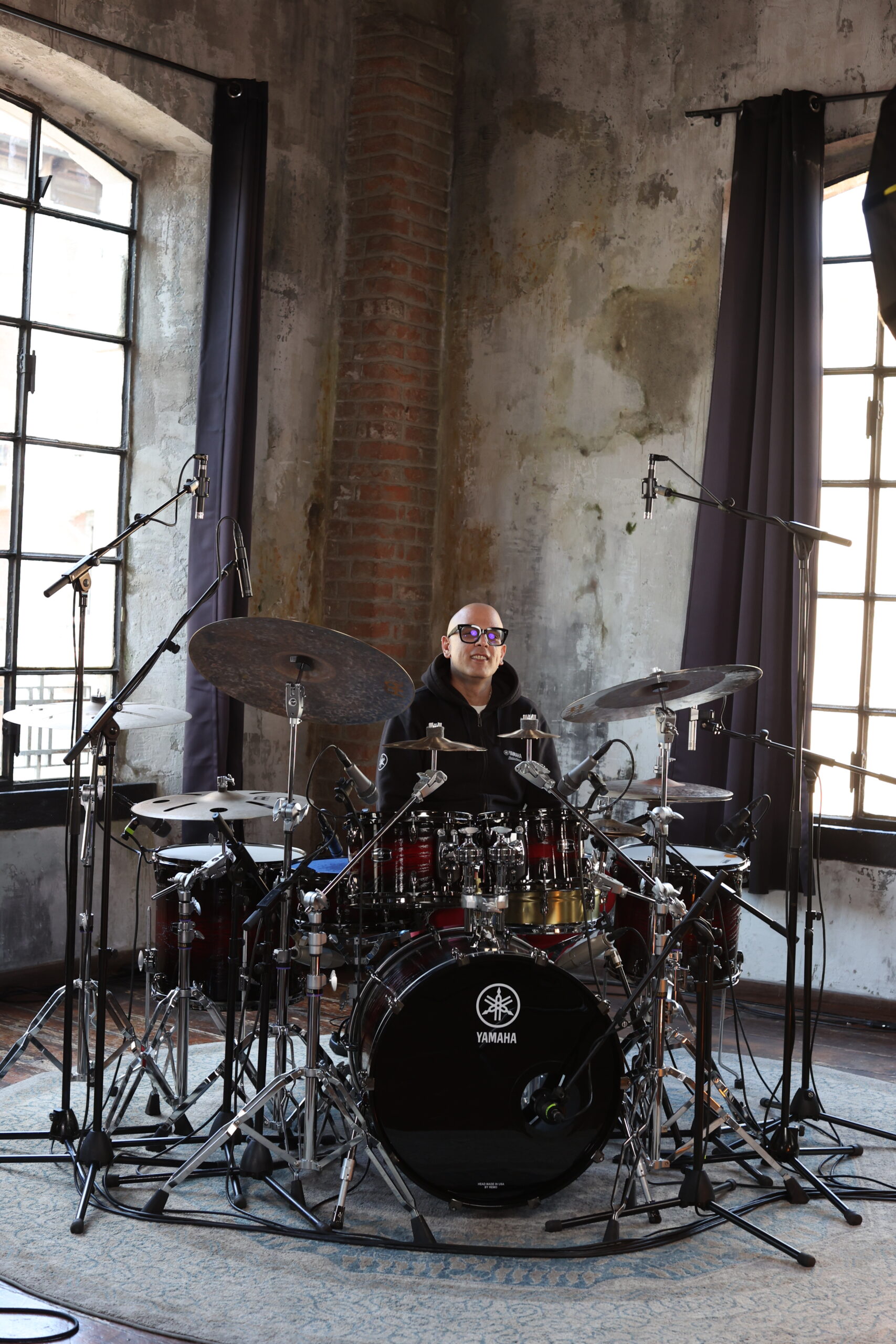 DANIELE CHIANTESE
Session Player, Producer, Educator and Clinician, is a versatile and eclectic drummer who has toured and recorded with some of the top (from Jazz to Pop) Italian and International artists of today scene. He performed at the major European music-festivals, drum-festivals and music-fairs as well, doing international clinic tours and coordinating teaching programs in collaboration with some of the most renowned conservatories in Europe. He is a professor of Pop and Jazz Drums at the "Saint Louis College Of Music" in Rome and head of the Drum-Impro course in the Pop faculty. He's a founding member of the band Driftlab, together with Manuele Montesanti, Matteo Mancuso and Federico Malaman; actually recording the band's first album. He's leader and producer of a trio under his name and currently working on the next release of his educational book series for publishing houses Volontè & Co and Saint Louis Doc.